Rev. Andy S. Chambers, Pastor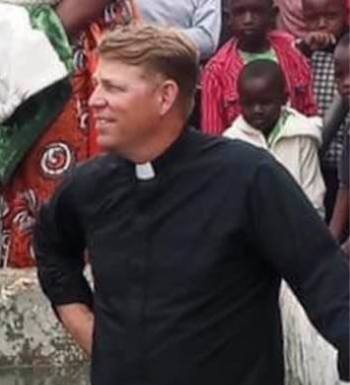 Pastor Andy was ordained here at First Presbyterian Church Cornelia in 2008 after completing his MDIV studies at Columbia Theological Seminary. He and his wife, Neile, were active in the young adult ministry and are extremely grateful for the support this group gave their family while in seminary. The Chambers have four beautiful, fun, and energetic daughters – Avery (17), Duren (16), Elloree (11), and Hollen (6). Neile grew up and was baptized at FPC Cornelia. She has recently graduated from Piedmont College with her Bachelor in Nursing degree and now works full-time at Northeast Georgia Medical Center. She hopes one day to work in pediatrics and possibly oncology.
Pastor Andy is a 2008 graduate of Columbia Theological Seminary (MDIV) and a 1998 graduate of the University of Georgia (BBA – Finance). His joys are his family, UGA football, and anything related to the beach. He has recently started his DedMin (Doctor of Educational Ministries) studies at CTS.
The Rev. Andy Chambers comes to FPCC after serving the larger Church in may different capacities. Most recently, he served in a validated ministry as Global Minister to Children for the Northeast Georgia Presbytery. This entailed serving 160 or so children of the Lower School (Pre-K thru 5th grade) at Rabun Gap Nacoochee School as chaplain AND the children of the Our Journey Sunshine Junior Academy in Njoro, Kenya. He has also served churches in Carrollton, GA, St. Simons Island, GA and Cleveland, GA. Pastor Andy, as he prefers to be called, is grateful to be "home" and looks forward to where God will lead this congregation.
Donna James, Director of Music
More info coming soon!
Megan Gates, Director of Children's Ministries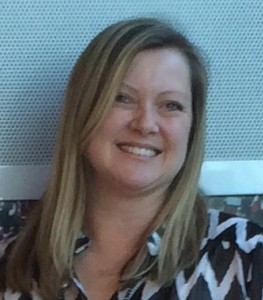 Megan is a lifetime Habersham County resident and has been a member of First Presbyterian Church of Cornelia since 2006. She is the daughter of the late Bob House and Nancy House of Mt. Airy. Megan lives with her husband and three children in Cornelia and stays very busy with all of their activities. She has been the Children's Director since 2010. She enjoys working with the children, learning about the Bible and singing praises. Megan has also been a teacher in Habersham County since 2001. She has masters in History and Secondary Education. Her love for children at school, home, and church drives her to be the best mom and educator she can be.
To contact Megan: mgates@habershamschools.com
Kimberly Chosewood, Office Manager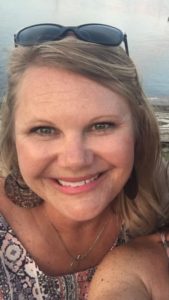 More info coming soon!
Brenda Boonstra, Treasurer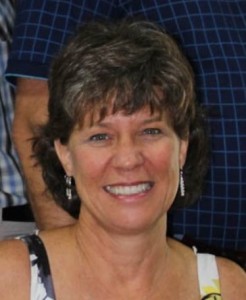 Brenda was born and raised in the Midwest. She graduated from Calvin College. Brenda and her husband, John were married since 1981. They have 5 children plus 2 children through marriage. Brenda has been working at Piedmont College since 2011. In her spare time, she loves to read and garden.
To contact Brenda: treasurercorfpc@gmail.com
Martha Kaulbach, Organist
Martha attended nursing school in Washington, DC. During her nursing career, she worked in operating rooms in her hometown in Connecticut, Vanderbilt Hospital in Nashville, and Piedmont Hospital in Atlanta. Martha has played the organ in every pastorate she has attended; 50 years' worth! She has been playing at First Presbyterian for ten years. Martha and her husband, George, live in Cornelia. They have two daughters, Laurie and Suzanne.
Jennifer Hartsock, Pianist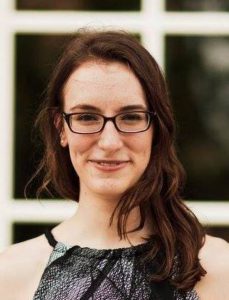 Jennifer earned both her Bachelor of Arts in Music and Master of Arts in Teaching – Music Education from Piedmont College. She is a teacher at Habersham County High School. Jennifer is originally from Gwinnett County. She lives in Demorest with her husband, Trevor, and their sons, William and Dean.